POWIEW 2021
2 czerwca 18:00

-

6 czerwca 22:00

zł99 – zł239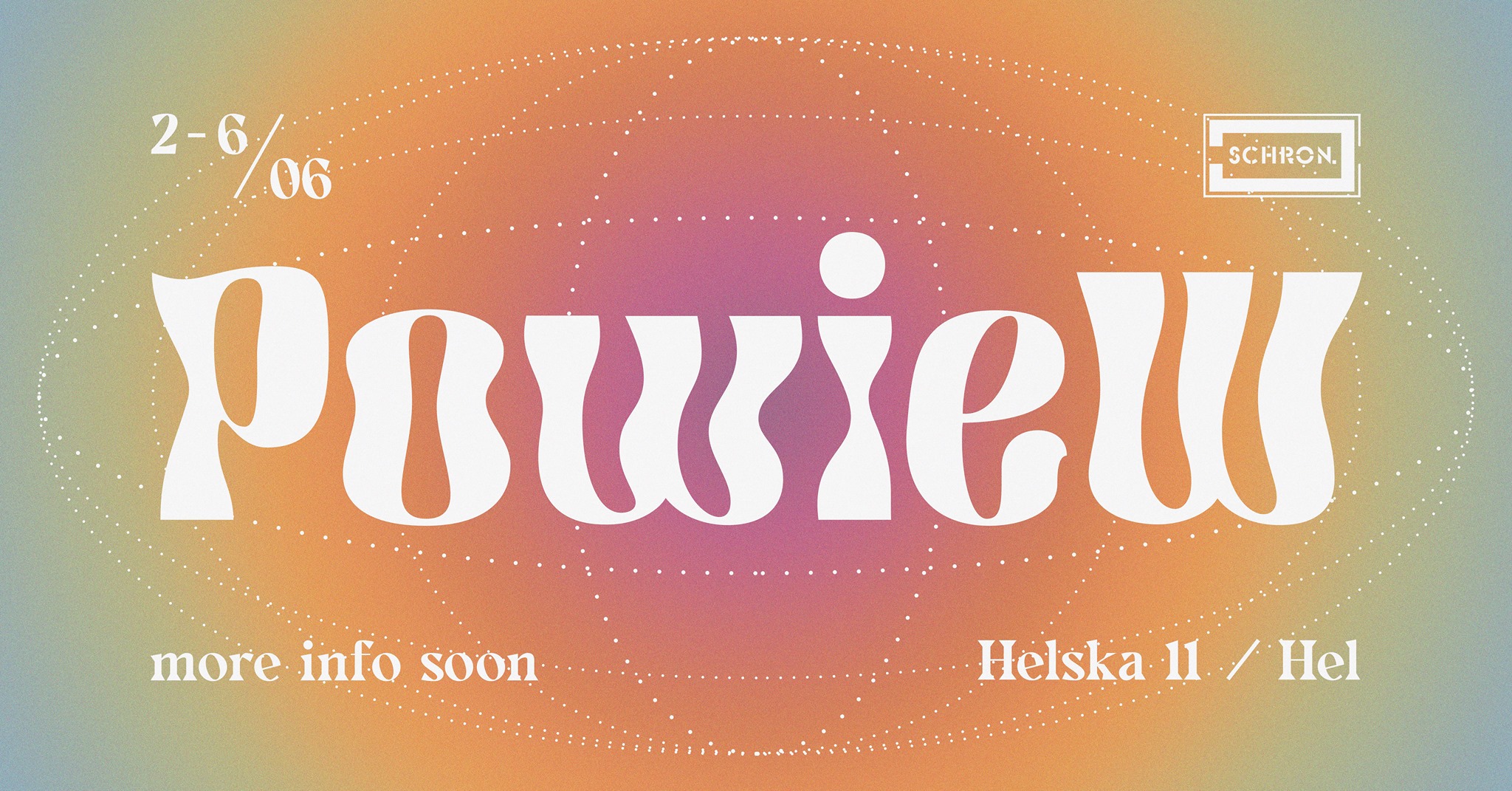 ENG below
W Juracie przy ulicy Helskiej 11. Bilety w sprzedaży od środy 28.04.2021 od 12:00
JEDNA SCENA, 4 DNI MUZYKI, CODZIENNIE INNY GATUNEK, DZIESIĄTKI ZAPRZYJAŹNIONYCH ARTYSTÓW
NOCLEG – VILLAGE 2 (TYLKO DLA POSIADACZY KARNETÓW 4-DNIOWYCH)
Ośrodek przy ulicy Helskiej 11, który w tej dacie będzie dostępny tylko dla uczestników POWIEWU. Mamy tutaj prywatną plażę z pięknym zejściem do morza, kawałek Bałtyku nad którym możemy odpocząć oraz dostęp do stołówki i paru foodtrucków. Z resztą, zobaczcie sami: https://przyczepy-hel.pl/village-2/
DANCE & SLEEP
W ramach noclegu przygotowaliśmy zarówno przyczepy kempingowe, jak i pokoje na terenie ośrodka. Możecie rezerwować je na stronie współorganizatora:
BILETY
Pierwsza pula biletów trafi do sprzedaży w środę 28.04 o 12:00. Będziecie mogli skorzystać z wielu opcji:
👉 Biletów czterodniowych (upoważnia do rezerwacji noclegu na terenie ośrodka)
👉 Biletów weekendowych (info na temat noclegu w okolicy wkrótce)
Bilety: https://saveschron.pl/sklep/
OBOSTRZENIA SANITRANO-EPIDEMIOLOGICZNE
W przypadku wejścia obostrzeń uniemożliwiających odbycie się naszej podróży w czerwcowy m terminie poczujecie POWIEW w innym terminie. Tańczymy pod gołym niebem, mimo to liczba biletów jest ograniczona.
Where the summer marshmallow touches the face, thoughts flow freely with the movement of the waves, and the body succumbs to the rhythm of the music. This is POWIEW, a four-day musical journey surrounded by friends and the pristine Baltic vibes. What awaits us between June 2 and June 6, 2021?
A four-day musical journey. Where? Jurata, Helska street 11. Tickets on sale from Wednesday, 28/04/2021 12:00
ONE SCENE, 4 DAYS OF MUSIC, DIFFERENT GENRE EVERY DAY, TENS OF FRIENDLY ARTISTS
VILLAGE 2 (ONLY FOR 4 DAYS TICKET HOLDERS)
This place will be available only to POWIEW participants. We have a private beach here with a beautiful descent to the sea, a piece of the Baltic Sea where we can relax. Anyway, see for yourself: https://przyczepy-hel.pl/village-2/
DANCE & SLEEP
As part of the accommodation, we have prepared both caravans and rooms in the resort. You will be able to buy them on the co-organizer's website.
TICKETS
The first pool of tickets will go on sale on Wednesday, 28.04. You will be able to take advantage of many options:
👉 Four-day tickets (ALLOW YOU TO BOOK ACCOMMODATION ON THE SITE)
👉 Weekend tickets (info about accommodation to follow)
Tickets will be available at https://saveschron.pl/sklep/
SANITRAN AND EPIDEMIOLOGICAL OBLIGATIONS
If there are restrictions that make our trip impossible in June, you will feel the POWIEW on a different date. We dance in the open air, but the number of tickets is limited.